Any individual that is applying to register as an Associated Person, Floor Broker, Floor Trader or to be listed as a Principal must send a completed fingerprint card to NFA. PrintScan's staff of trained fingerprint professionals are available to provide ink fingerprint services at all four locations or via on-site fingerprint technicians.
Traditional ink fingerprinting is one of the most commonly used PrintScan services. Ink fingerprints are generally required for requests to send fingerprints for Federal purposes, to other states, or other countries.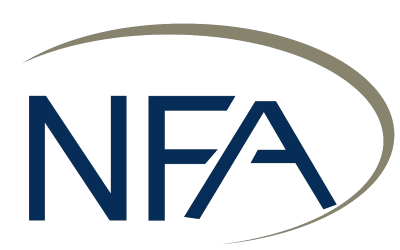 ---
Ink Fingerprint Guarantee
We provide only the highest quality ink printing as our staff is trained by active law enforcement.
At Print Scan we use high quality ink pads. The quality ink we use makes all the difference with fingers that may be dry or oily and have trouble picking up ink and rolling an acceptable print. The ink pads we use regulate the flow of ink, preventing fingers from becoming overinked and the ink dries almost instantly, helping to prevent smudged fingerprints. It is easy to clean and everyone will get an ink remover wipe to clean up with upon completion of being printed.
Print Scan strives to capture the highest quality ink fingerprints possible. However, there are instances where fingerprint cards are rejected due to low quality images. This is usually due to age or skin conditions.
If your fingerprints are rejected due to low quality images, we will reprint you for free.
---
NFA Background Check
NFA can only process completed FBI Applicant Cards (FD-258). All demographic information must be filled in using black ink only. Submitting more than one set of fingerprints is recommended to avoid delays in processing.
Completed fingerprint cards should be sent to NFA at the following address:
National Futures Association
Attention: Registration Department
300 S. Riverside Plaza, Suite 1800
Chicago, IL 60606-6615