PrintScan's staff of trained fingerprint professionals are available to provide fingerprinting services at all four locations or via on-site fingerprint technicians.
Our Services include
Digital Fingerprints on Fingerprint Cards
First Advantage
If you require Fingerprinting for an Out of State License you will need to provide ink fingerprint cards as an Out of State Resident. Live Scan fingerprints cannot be transmitted across state lines. Each state has different requirements for how Live Scan fingerprints are transmitted, received, and processed and therefore each Live Scan system is developed differently.
PrintScan is now authorized to transmit fingerprints to the Florida Department of Law Enforcement.
As an FDLE Approved Live Scan Provider, PrintScan can assist with all of your Florida Live Scan needs.
If you are in the New York area, you can call or go online to schedule an appointment at one of our 4 locations. We can also set up an on-site fingerprint session and come to your home or office. Please contact us for more information!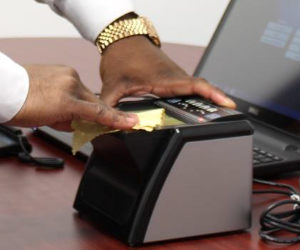 Things you will need
In order to complete your request, you will need to bring
Proof of identification
Driver's License
State Identification Card
Passport
Military ID Card
Payment
Cash
VISA
Mastercard
Discover
American Express