The New York State Division of Criminal Justice Services has a contractual agreement with MorphoTrust USA to provide electronic fingerprint processing services on a statewide basis for all individuals requiring a criminal background check. Any NYS requirement for a New York resident must be done through MorphoTrust USA
You will need to contact MorphoTrust USA if you need to be fingerprinted for:
Security Guard
Child Day Care
Office of Mental Health
OASIS
Direct Care (OPWDD)
Family Court
Alarm Installer
Taxi/Hawker
Armored Car Guard
Solicitor/Peddler
Civil Service Applicant
Liquor License
Lottery Ticket Sale Agent
Department of Health
Nursing Home/Home Health Care
Record Review
HazMat
School Bus Driver/Attendant
NYS Troopers
Private Investigator
Mortgage Loan Originator
Independent/Public Adjuster
Department of Education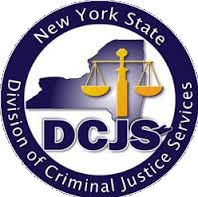 PrintScan is partnered with MorphoTrust USA to provide these services in all of our locations, but as the contractor, MorphoTrust handles all fingerprinting appointments.
PrintScan cannot help with the scheduling of these appointments.
---
To Schedule an Appointment with Identogo, Please Call:
(877) 472-6915
Identogo.com