What is Live Scan Fingerprinting?
Live Scanning is the process of capturing fingerprints electronically for submission to specific agencies, archiving, or fingerprint card printing.
PrintScan's staff of professional fingerprint technicians are available to provide Live Scan fingerprinting services at all five locations in New York or via on-site fingerprint technicians in Miami, Dallas, Boston, and the rest of the United States.
To learn more about live scan fingerprinting services, contact our team today by choosing and option below.
Reasons For Live Scan Fingerprinting
Live Scan fingerprints are generally required for
electronic submissions to various state agencies, programs, and industries.
Digital Fingerprinting
Many agencies still require the traditional ink fingerprints for their licensing. PrintScan's state of the art software can capture fingerprints digitally and print them out on fingerprint cards.
Fingerprint Archiving
PrintScan's software is capable of capturing digital fingerprints and storing them in our secure server for the purpose of generating hard copies of fingerprint cards as needed in the future.
Electronic Submissions to FINRA
PrintScan is only one of thirteen companies in the United States authorized to digitally capture and submit your Electronic Fingerprint Submissions (EFS) directly to FINRA.
First Advantage
PrintScan is authorized to transmit digital fingerprints for background screening purposes through First Advantage.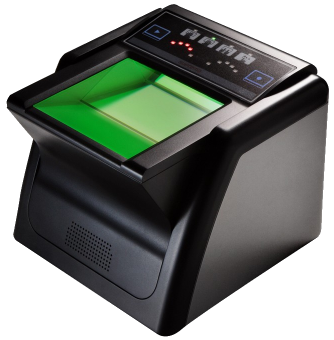 FBI Fingerprint Background Checks
PrintScan is able to transmit electronic fingerprint submissions directly to the FBI through an authorized FBI Channeler.
Florida FDLE
PrintScan is an FDLE (Florida Department of Law Enforcement) authorized Live Scan vendor and can transmit records electronically directly to FDLE.
New York State Department of Criminal Justice
PrintScan is partnered to process NYDCJS records but NOT AUTHORIZED TO PROVIDE ANY INFORMATION OR SCHEDULE APPOINTMENTS. Please contact your agency if you require this service.
Frequently Asked Questions
We know you have questions, we can answer them.
Q. How long does it take to get electronically fingerprinted?
It typically takes about 10 minutes from the time you are called, until all of your fingerprints have been captured.
Q. Who Needs Live Scan fingerprinting?
Many agencies and programs accept electronically submitted fingerprints for occasions such as adoption and gaining a firearm permit. Certain careers and professions will also require fingerprints as part of a background check. Some of these include nurse practitioners, physicians, pharmacists, dentists, and more.
Q. Is Live Scan fingerprinting messy?
No ink is used when doing live scan fingerprinting. You only need to touch a clean piece of glass to capture your images.
Q. What information do I need to have my fingerprints done?
You need a valid state or federally issued form of identification so we can prove your identity. A valid driver's license or passport is acceptable.
Q. Do I need to bring any documentation to be fingerprinted?
We typically don't need any additional documentation other than your identity documents.
Q. What payment do you accept?
We accept cash, or any major credit card. (Visa/Mastercard/Discovery/American Express)
Get in Touch with us
Still have Questions?
Our Headquarters
Hicksville, New York
Speak to Us
(631) 782-1700
Why Choose PrintScan for Live Scan Services?
Our experienced fingerprint technicians are on standby to provide quality live scan services no matter the reasoning behind them. Our Live Scan fingerprinting software was created to make getting your digital fingerprints easier than ever.
Choose PrintScan and receive:
High-quality images
A no-mess experience
Additional features passport photo cropping and signature capture
For on-site live scan fingerprinting in Miami, Boston, and across the United States, contact PrintScan today.
Or, schedule an appointment for Live Scan services in New York.